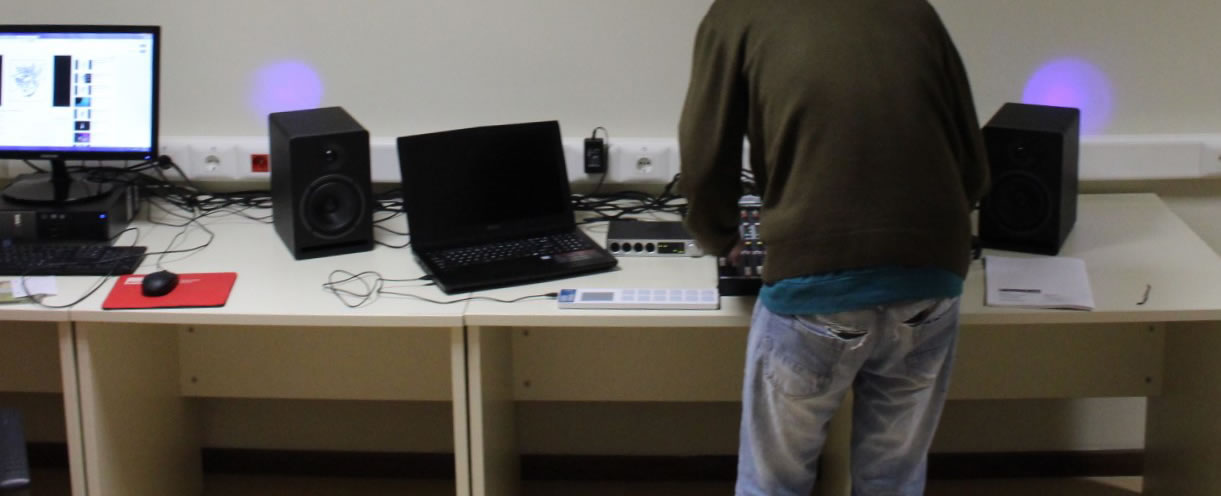 The Digital Art Studio examines the use of new media in the artistic process. Analyze ways of aesthetic and conceptual processing and composition in time-based arts, expanded media and multimedia applications. Students are expected to engage a critical dialogue about art, technology, the nature of creativity, the role of the artist in society and other aspects of art as a professional practice.
Events
Digital Art Studio events
News - Announcements
Digital Arts Studio News - Announcements
Location Map
The laboratory is accommodated on the 2nd floor of the Central Library building, Room 516.
Studio Supervisor:
Artemis Nikos, Assistant Professor
Contact Info:
Department of Fine Arts and Art Sciences, School of Fine Arts, University of Ioannina, P.C. 45110 Ioannina Greece
Building: Central Library - 2nd floor Room: 516 , Telephone:(+30)26510-05972, Fax: (+30)26510-05593, E-mail: nikosartemis@yahoo.com